Modern Bathroom Remodel
in Connecticut
Now, THIS bathroom remodel will light up your world - literally. The addition of a backlit mirror makes for the ideal spot for your morning and evening routine.
We didn't stop there! The vanity area glows from the top-down, with the feature of a gorgeous floating stone sink. Complete with a floating cabinet, this entire space creates a sleek, stylish, and less cluttered modern look and feel to this bathroom.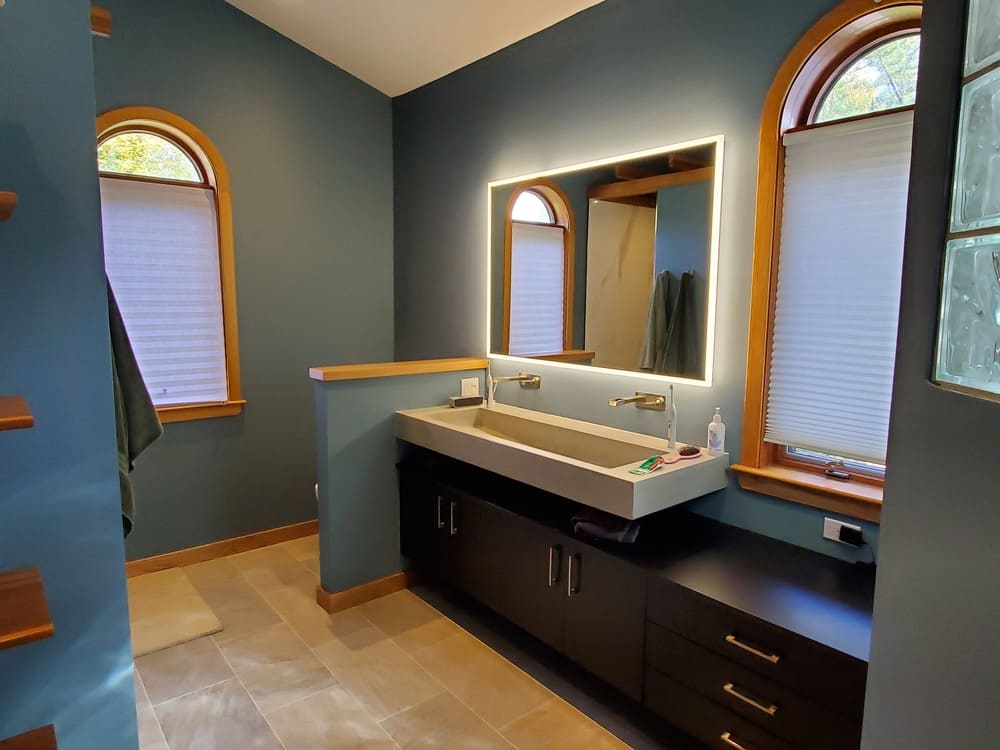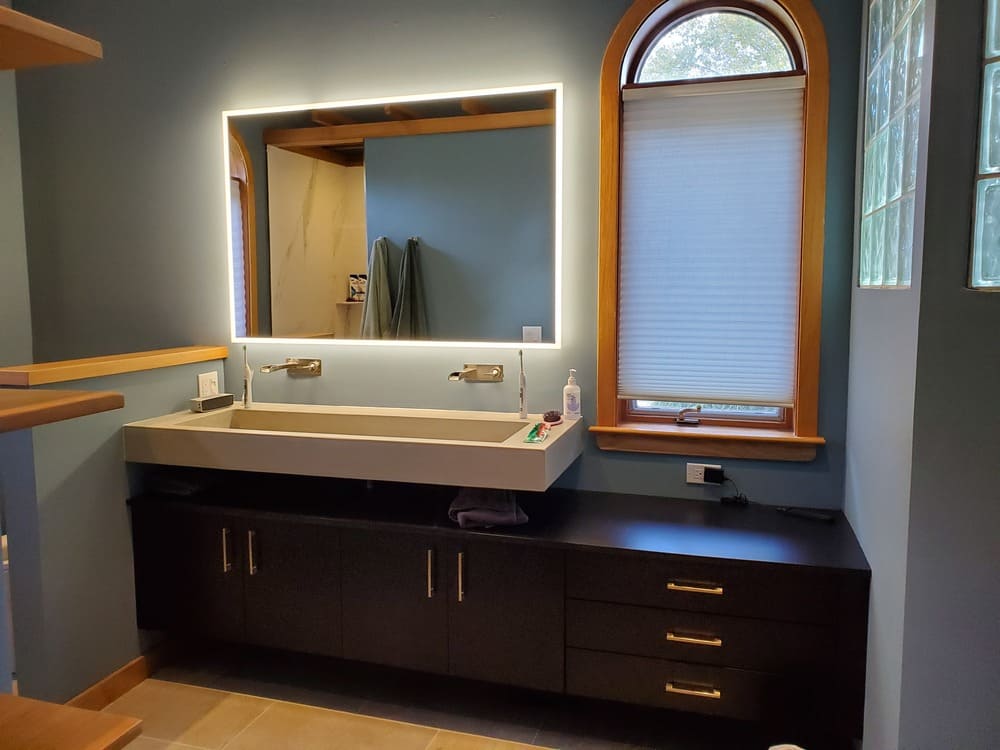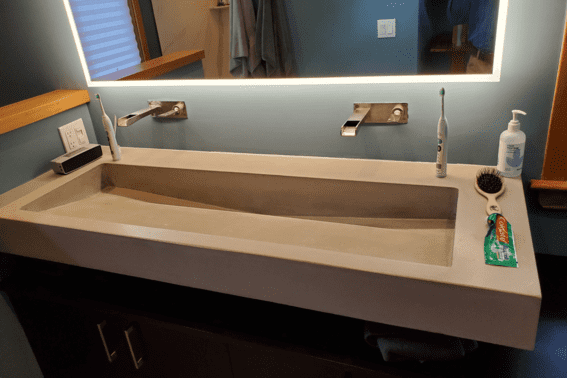 This remodel is where design and convenience collide! From the beautiful marble in the shower complete with a custom top to the custom shelving system, this set-up is like no other. Gorgeous to look at, but also convenient for storing those extra toiletry items.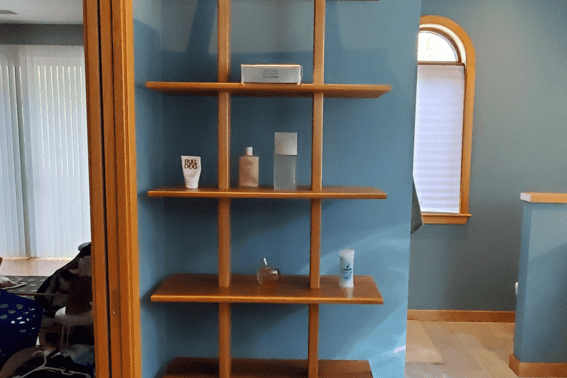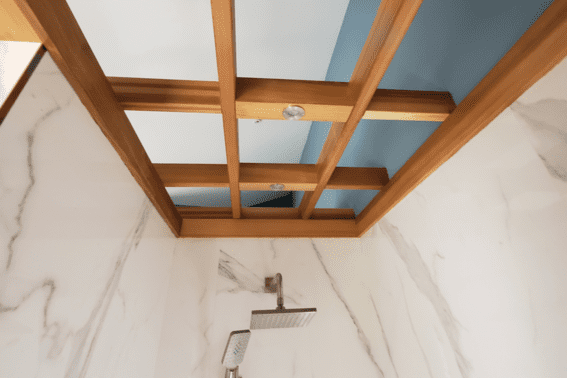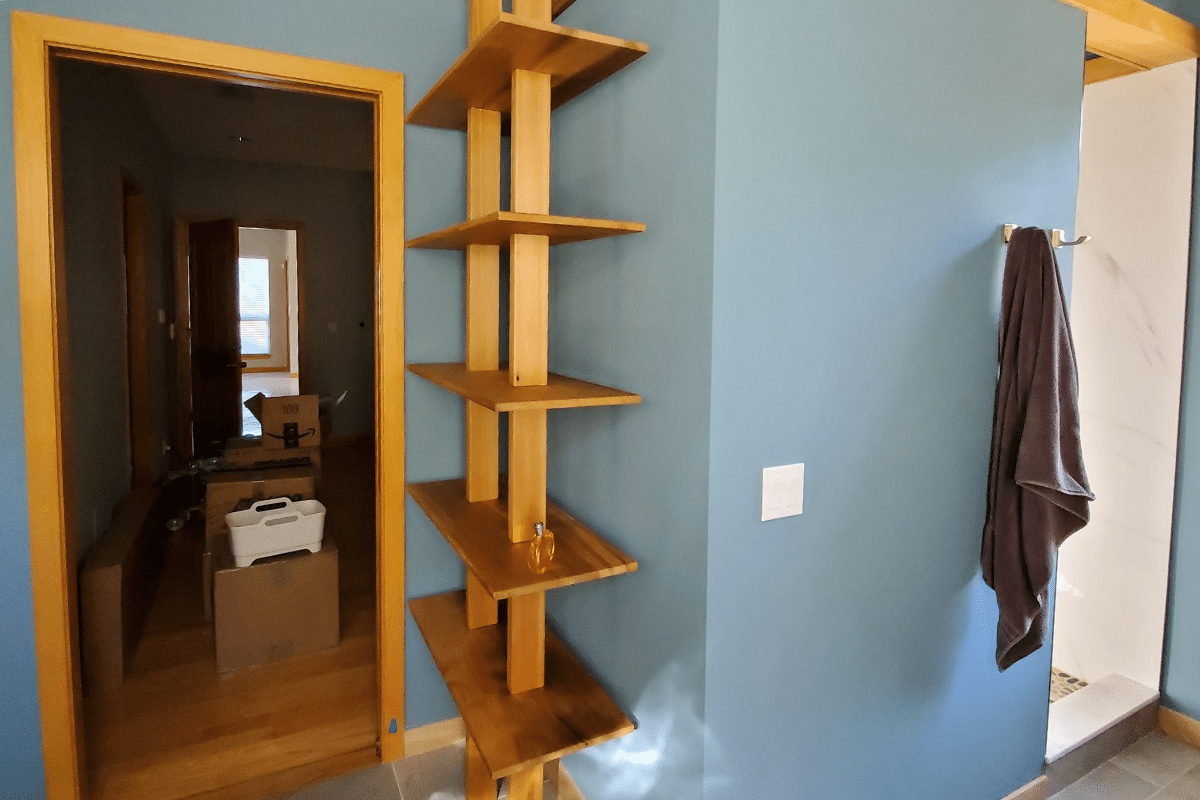 Other Projects You'll Love
Elegant Primary Bathroom with Jacuzzi Tub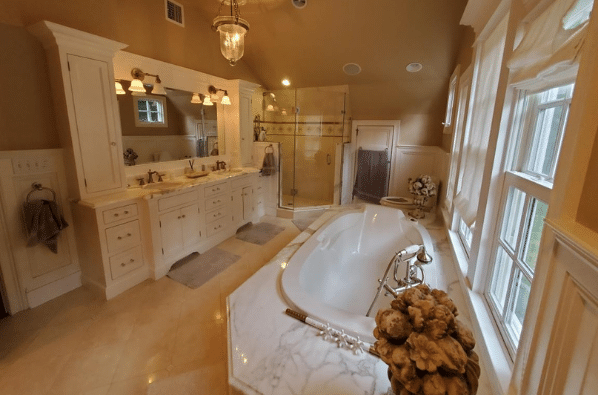 Modern Black Kitchen Designed for Functionality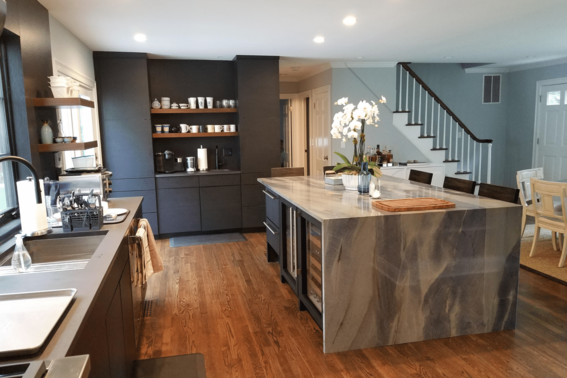 Tranquil Waterfront Home Made for Luxury