Pool House Addition
in Connecticut
Take a dive into this recent dynamic pool/pool house project. This addition feels like a part of the home with its unique landscaping features such as plants, a stone wall, stepping stones, which give the entire structure a cohesive look and feel.
The pool area is the center of attention, with a razed spa, that allows easy access to the pool, as well as a full surround sound speaker system. Family and guests can also relax in the water while watching a movie with the amazing projector and screen system set up.
The covered outdoor cooking station makes for a great spot to sit down and fuel up after a few hours of swimming!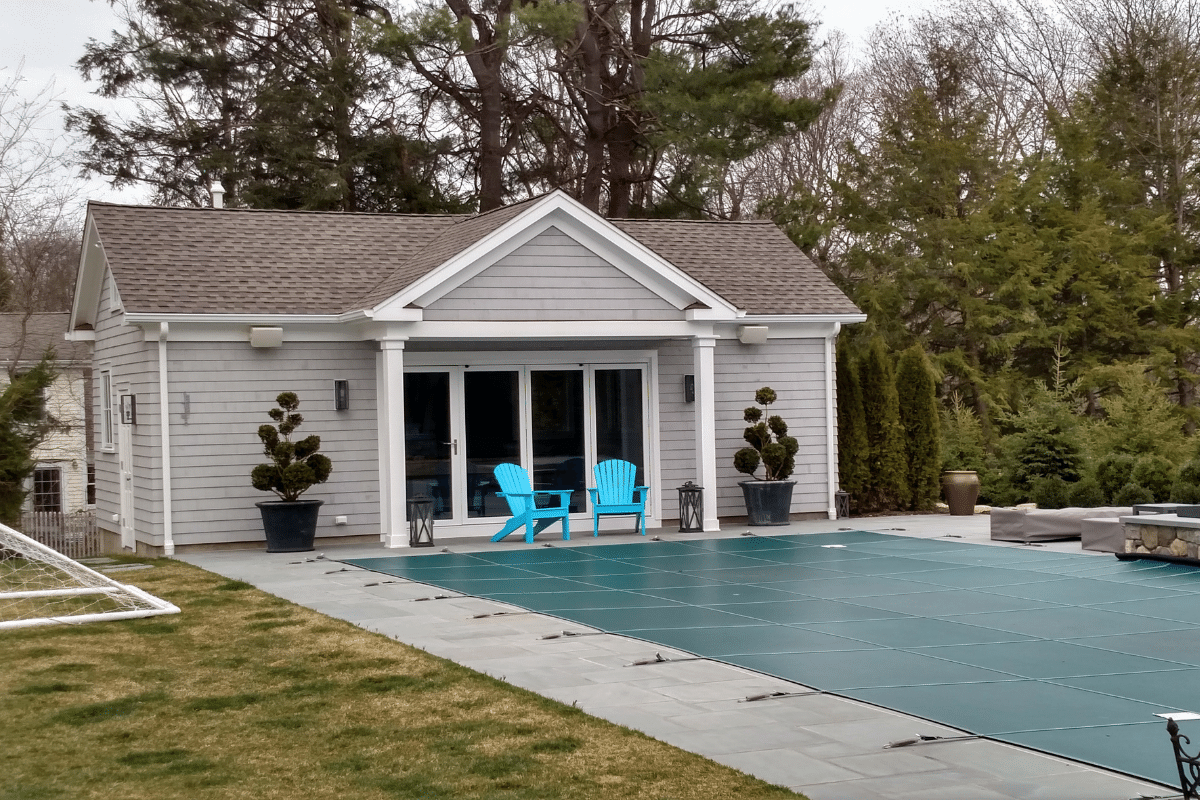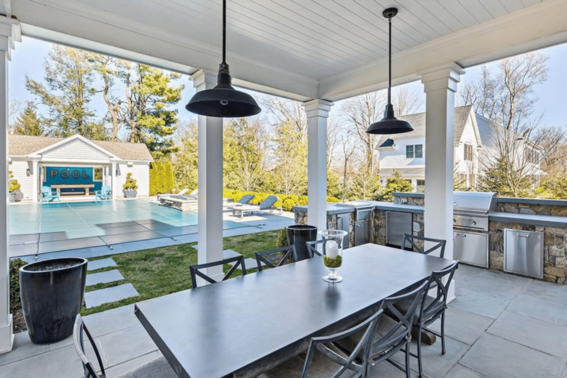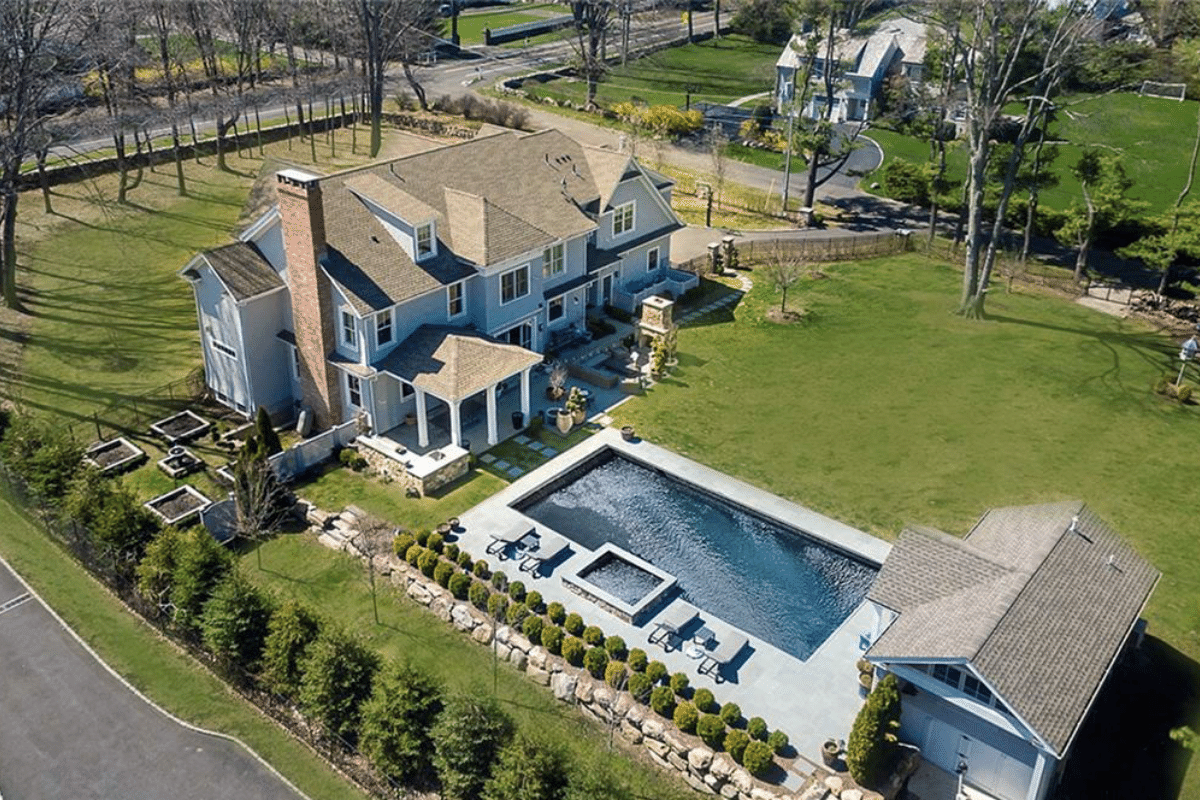 This beautiful addition is complete with glass doors that open entirely, giving the space an indoor-outdoor vibe.
After a nice dip in the pool, you can jump into the convenient full bathroom, with a luxury tile shower to rinse off.
Wind down from the day with a game of pool or catch up on some of your favorite TV shows, while still getting the indoor-outdoor experience that we all love. Although this pool house is a part of the house, its systems are completely independent. For example, the space has its own hot water system, heating, and cooling.
When the fun is over, there is nothing better than being able to throw all of the floaties, towels, and other outdoor accessories into the extra storage space on the side of the pool house.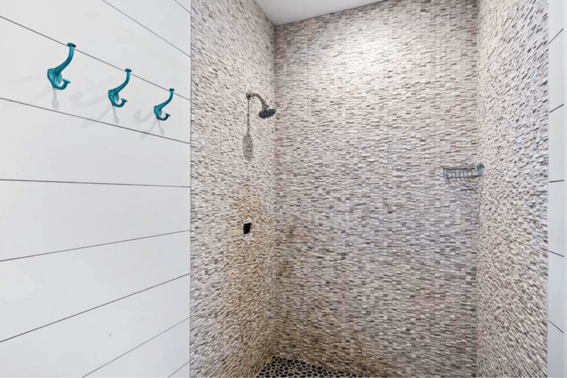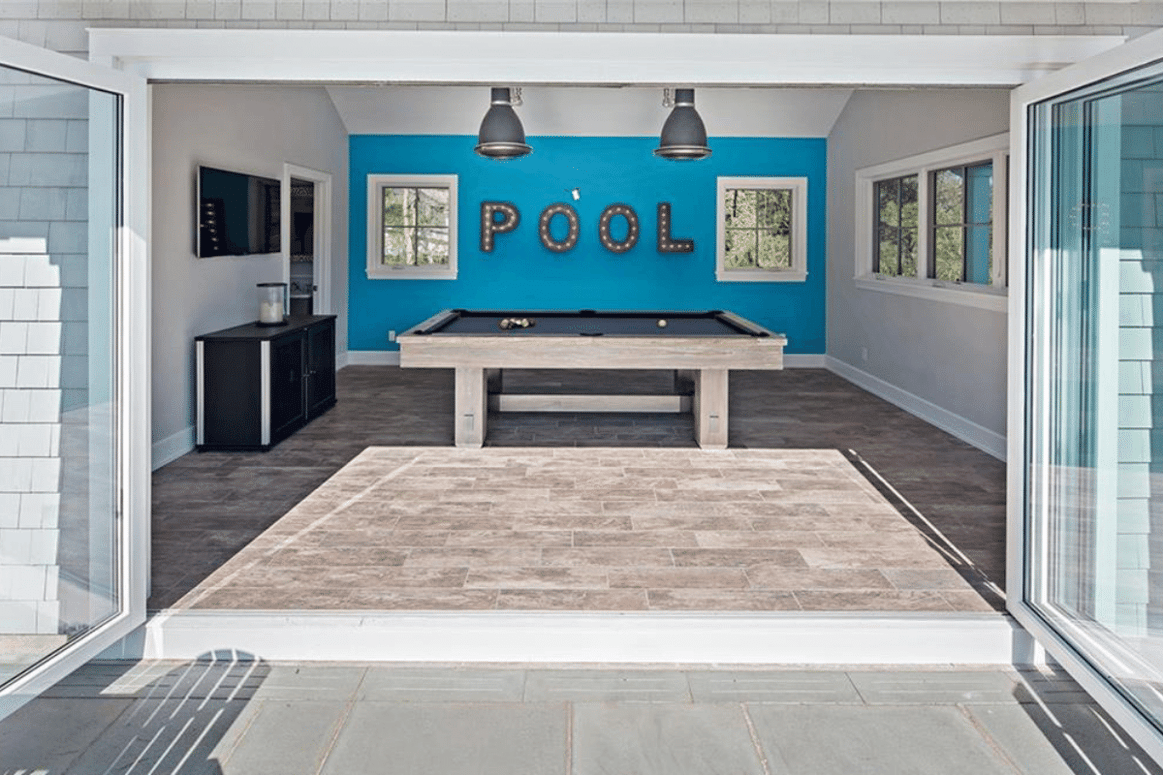 Other Projects You'll Love
Modern Japanese-Style Bathroom Transformation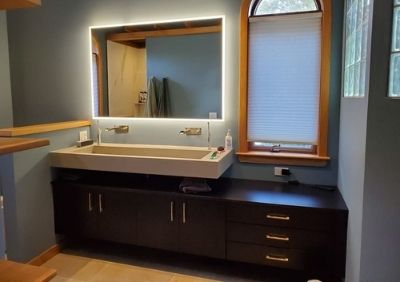 Nautical Third Floor & Rooftop Deck Remodel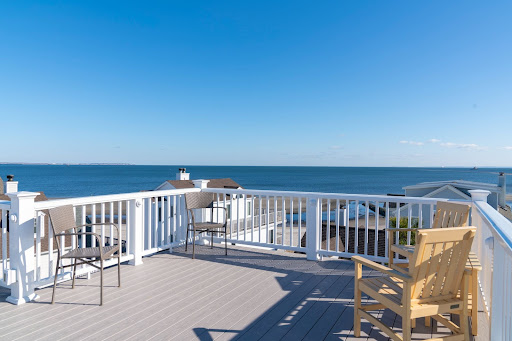 Elegant Primary Bathroom with Jacuzzi Tub