Modern Black Kitchen Remodel
in Connecticut
This stunning black matte kitchen remodel is the life of the party - literally. The beautiful custom-made conversational island includes everything anyone would need for the perfect gathering, from design to functionality. Not only does the waterfall effect give it the pop it needs, but it includes snack, wine, and beer fridges. Not to mention, it's a convenient location to the backyard pool area.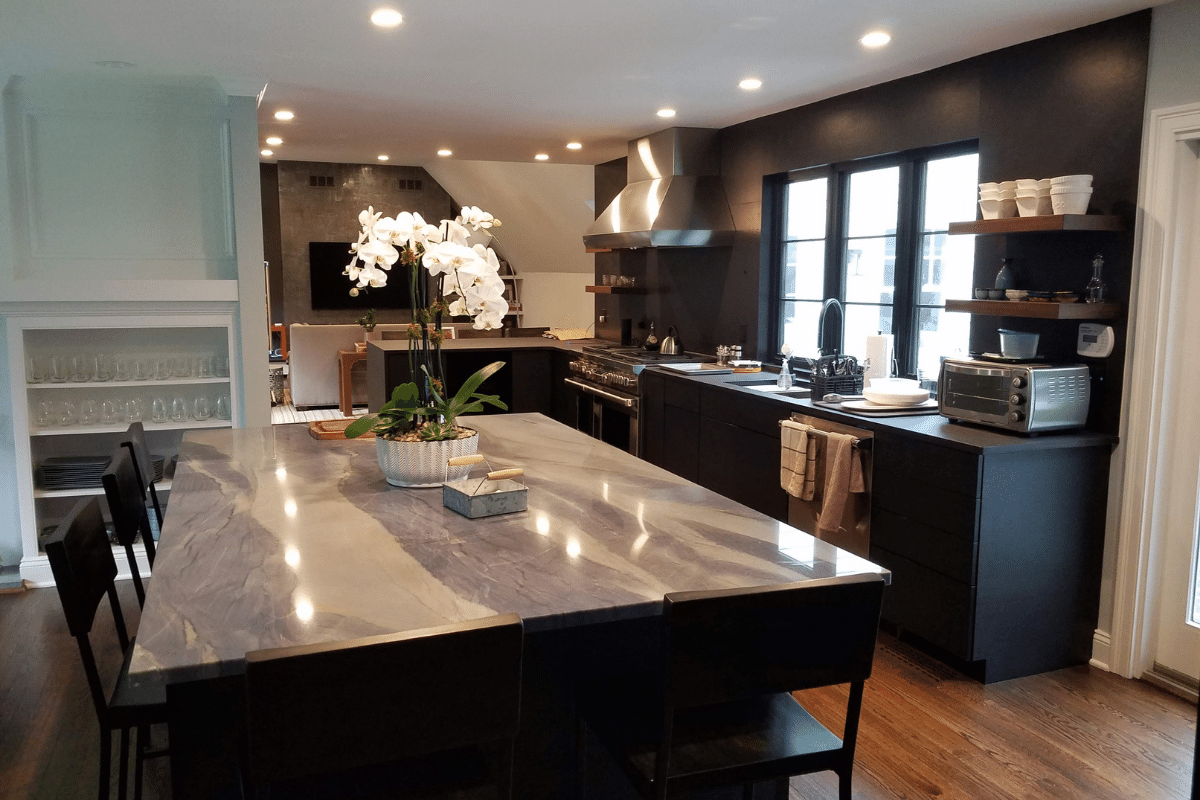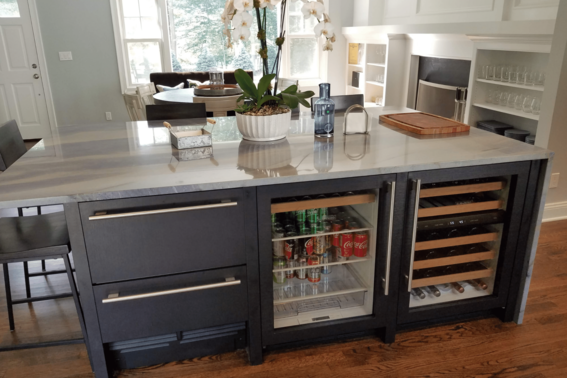 Two is almost always better than one, especially when it comes to counter space. The secondary counter is a 90-degree angle, purposely for sitting and more flow of conversation - making it a perfect addition.
Imagine cooking dinner for your guests on this gorgeous oversized stove.
Aside from the bells and whistles, the entire kitchen area is open and conversational. You have the ability to sit at the kitchen island and see the tv, living room, etc.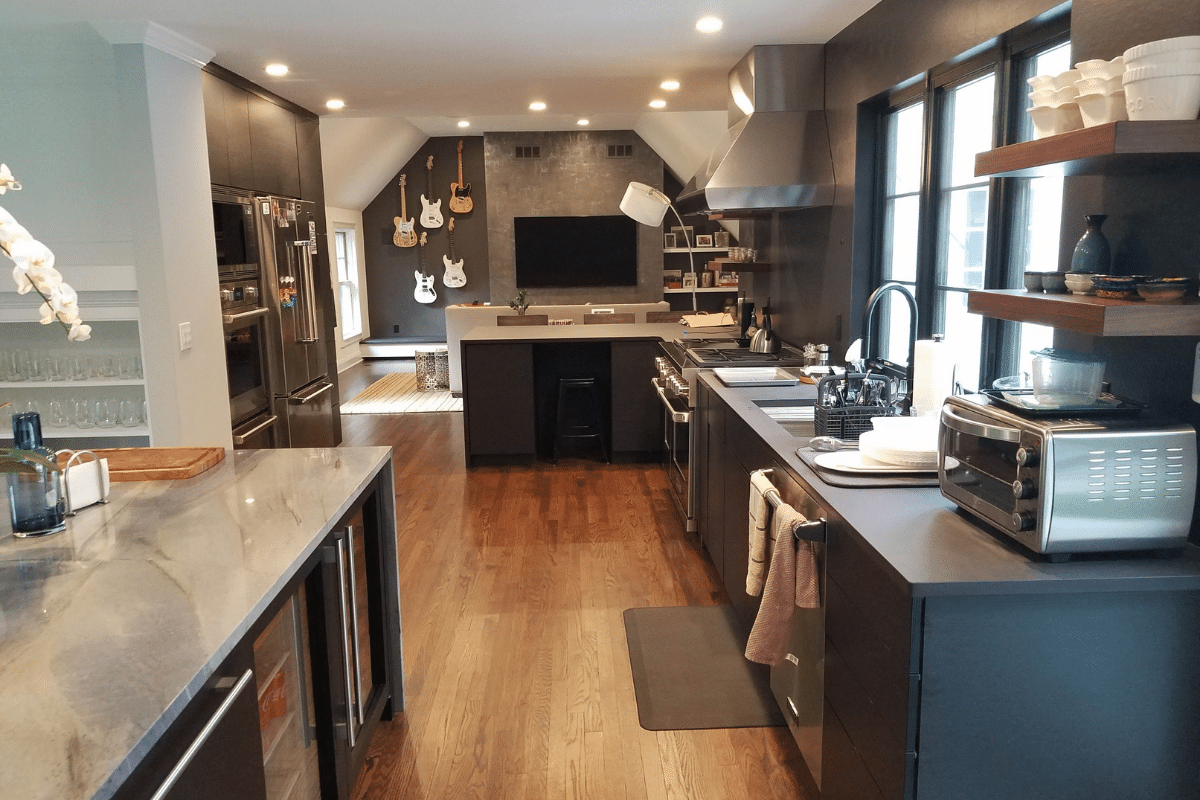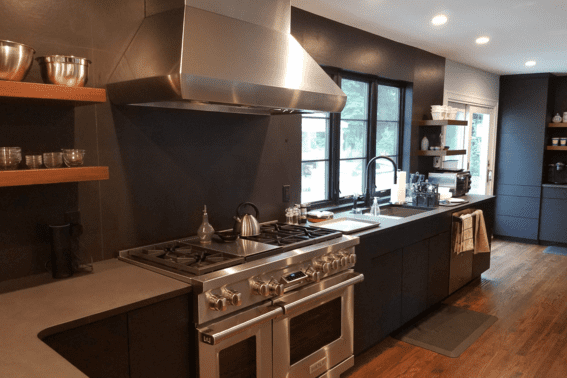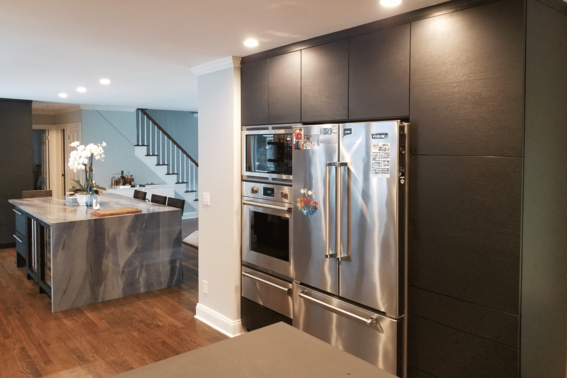 Before you venture into the living room, grab a cup-of-joe at this unique coffee station. Not only do the floating shelves bring extra light to the area, but it makes for a great space to display that collection of coffee mugs.
There is room for showcasing in the living room area as well, with the addition of custom hooks and floating shelves. What can be more relaxing than some music and sitting around the warmth of this single flame gas fireplace?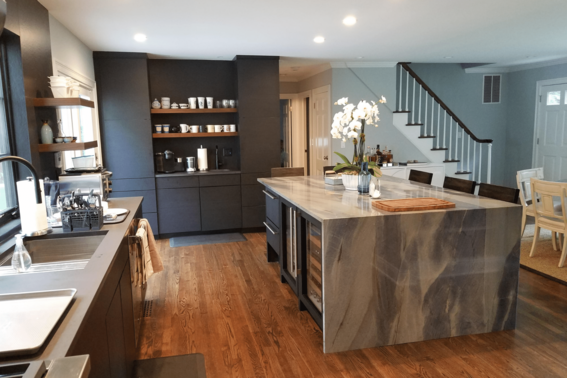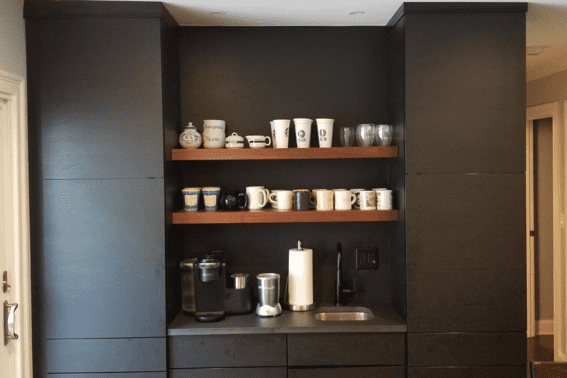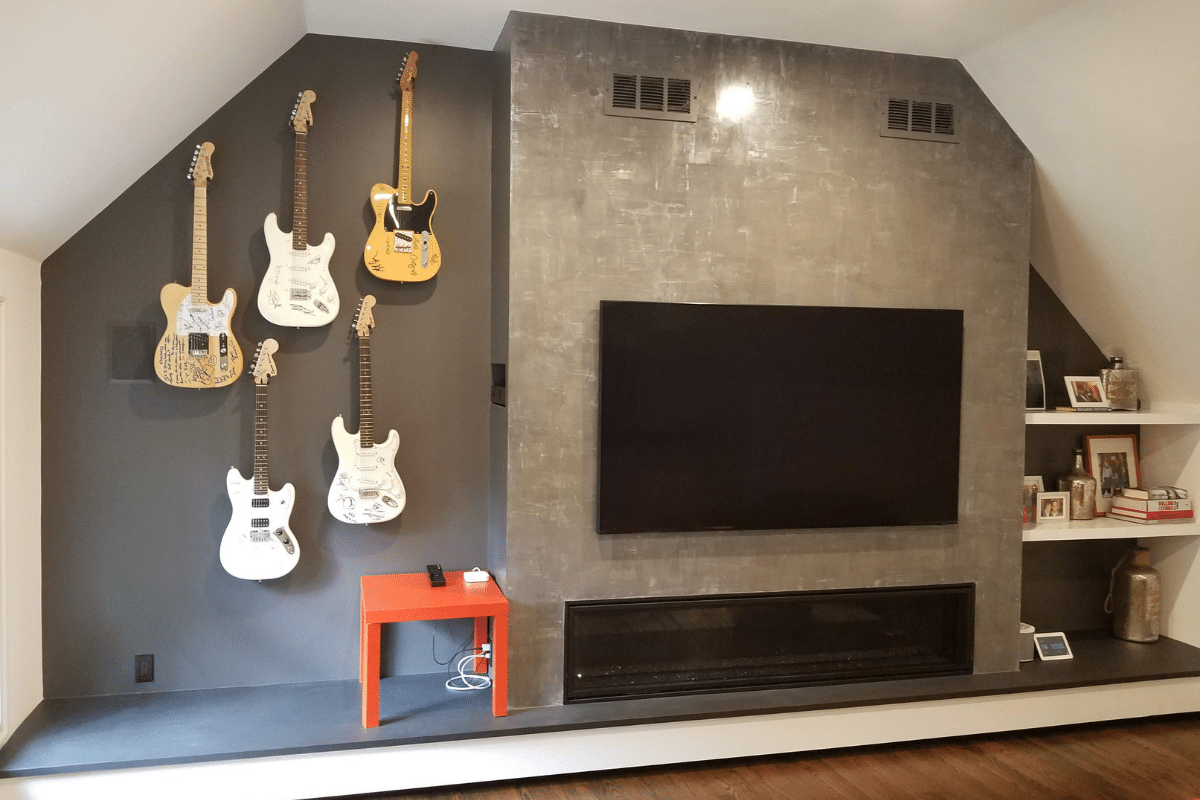 Other Projects You'll Love
MODERN JAPANESE-STYLE BATHROOM TRANSFORMATION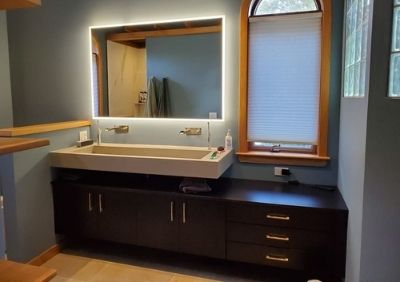 ELEGANT PRIMARY BATHROOM WITH JACUZZI TUB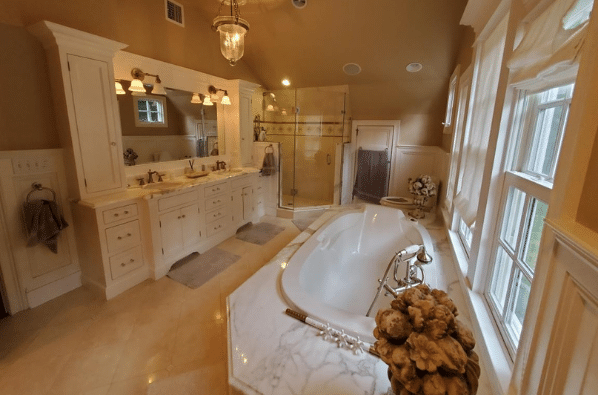 Nautical Third Floor & Rooftop Deck Remodel