Luxury Kitchen Remodel in Southport
in Connecticut
Step into this charming kitchen remodel in Southport, complete with features such as a gorgeous marble kitchen island, that is not only easy on the eyes but provides convenience as well! This unique island allows for all dinner guests to have a seat, with its built-in countertop perfect for pulling up a chair and grabbing a bite. Two is better than one, especially when it comes to cleaning up. This full functioning island also includes a bar sink, and is located directly across from the traditional farmhouse sink as well - making cleaning up and doing dishes a breeze!
This makes for the perfect hosting spot for your next gathering, whether that be with friends or family!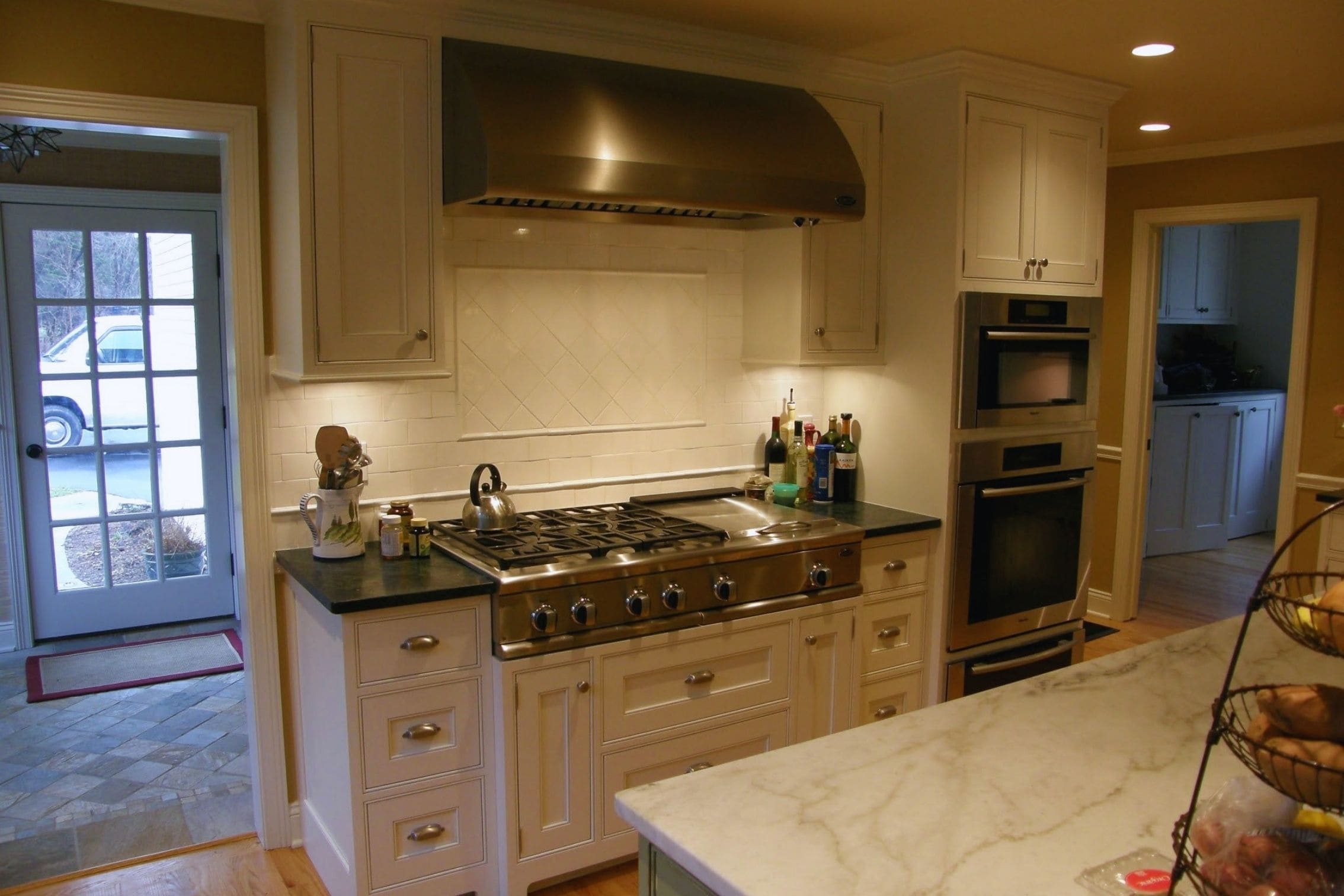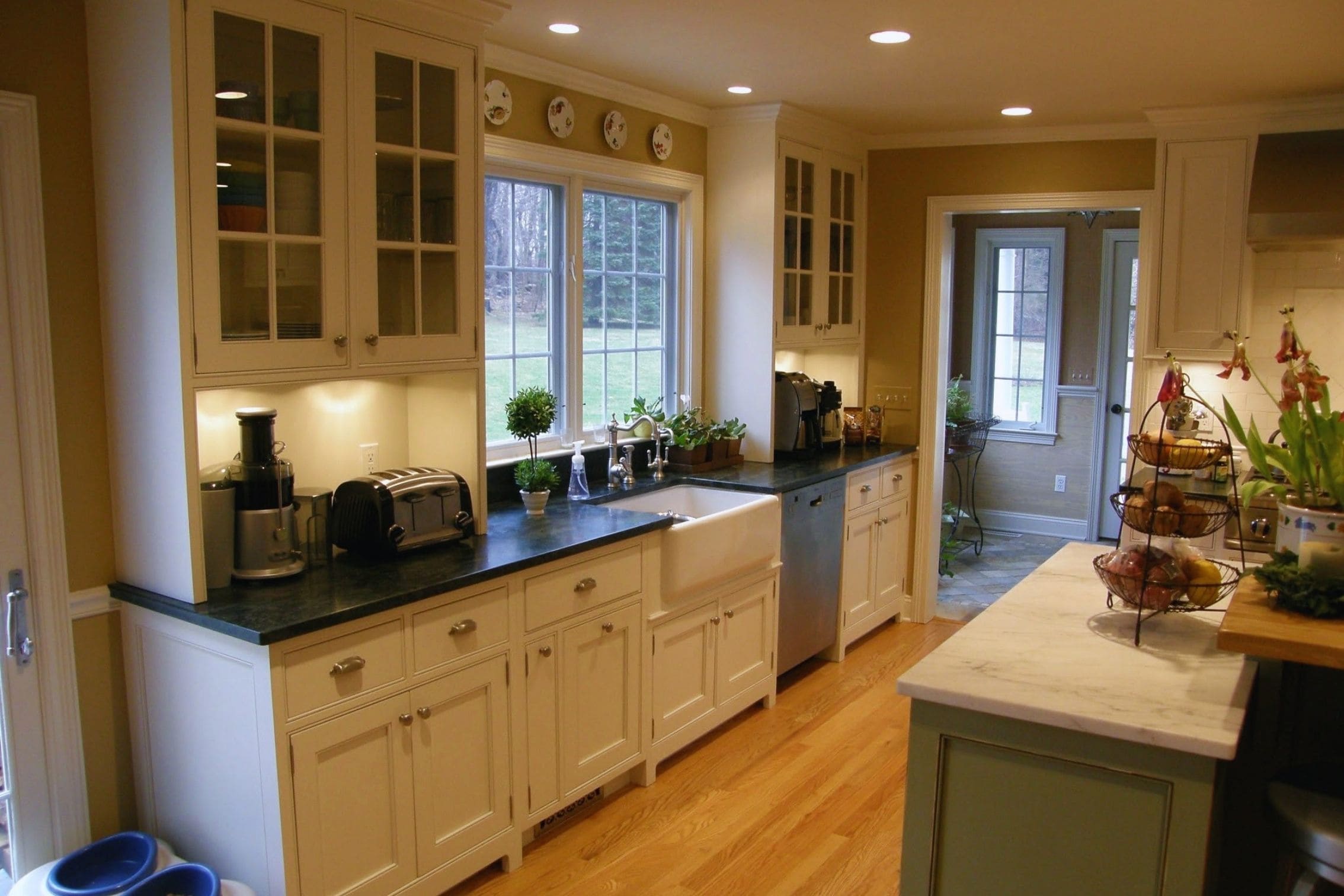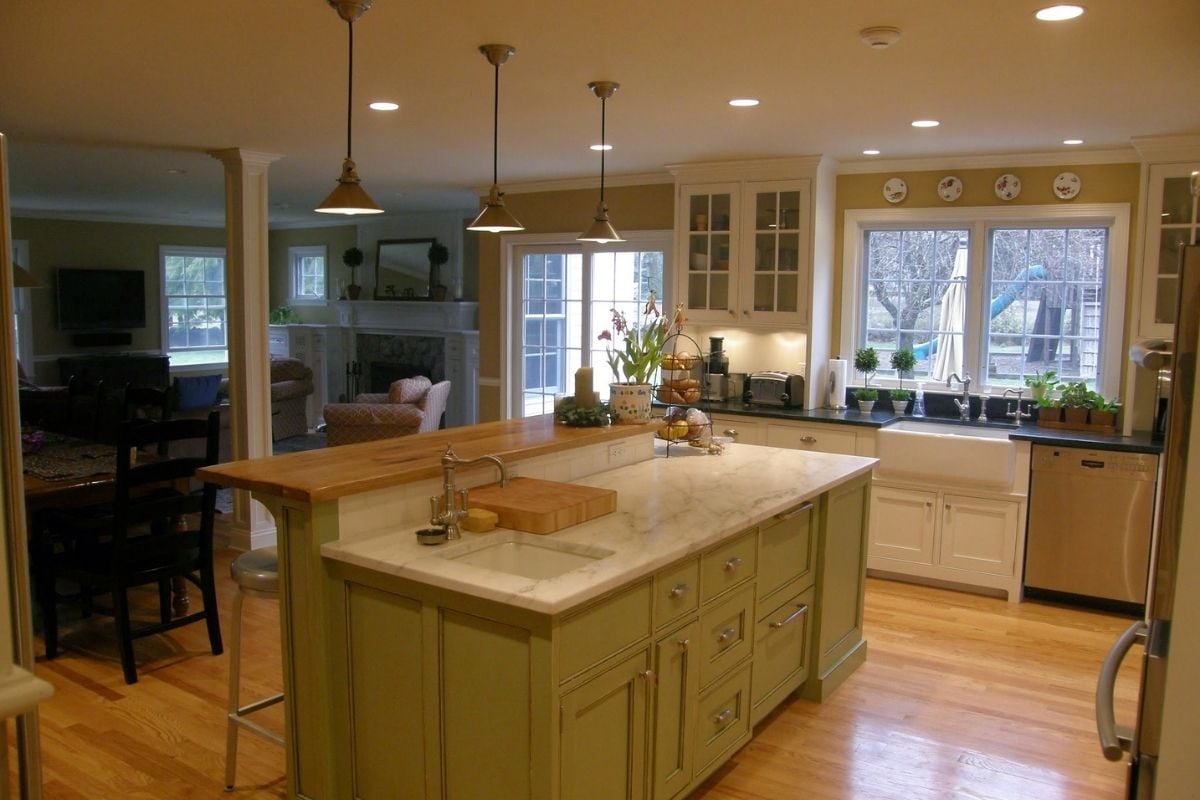 Feast your eyes on the large stove complete with a built-in grill - cooking truly has never been so easy! This versatile stove makes it convenient to enjoy the flavors of grilling year-round without dealing with the harsh weather. Aside from functionality, the tile pattern behind the stove adds an aesthetically pleasing touch - fit for a chef!

Store and display all dinnerware items in these unique custom white cabinets, which are located above the gorgeous polished granite countertops. Not only do these cabinets add a distinctive touch to the kitchen, but they are also built for storage maximization. These cabinets have the perfect amount of storage for all appliances, from large to small, keeping them all in one place for all of your cooking needs.
Other Projects You'll Love
Modern Japanese-Style Bathroom Transformation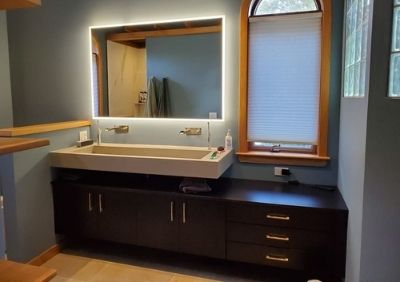 Light & Airy Kitchen in Fairfield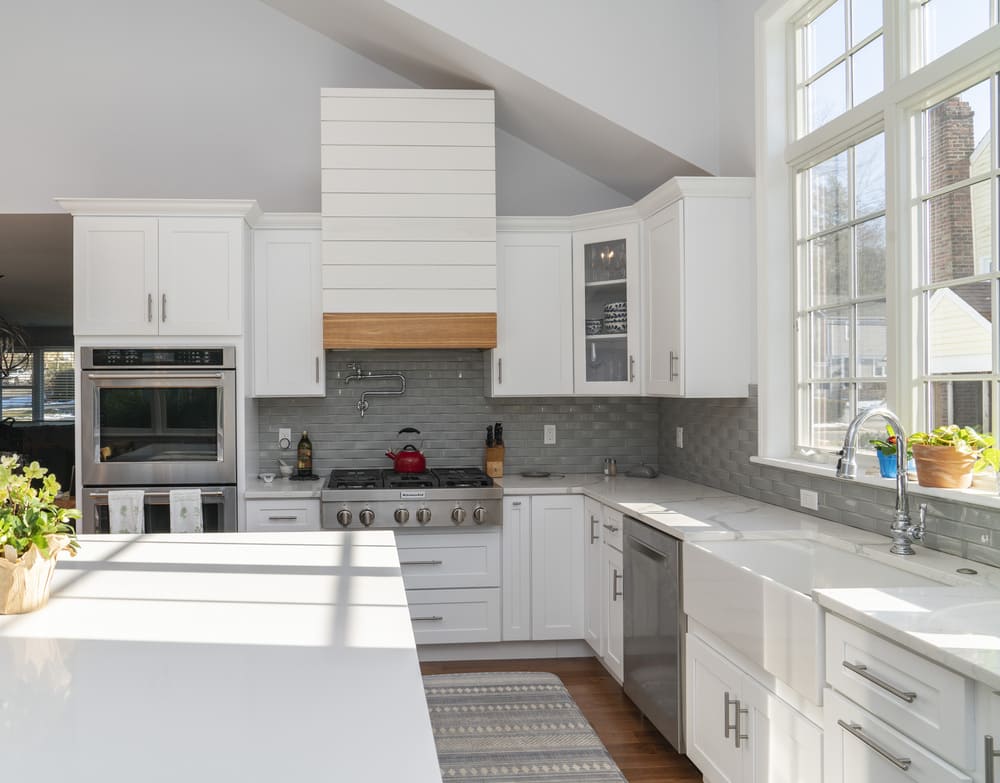 Waterfront Home Made for Luxury